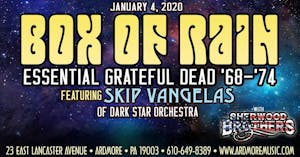 Box Of Rain - Essential Grateful Dead '68-'74
The Sherwood Brothers
$15.00 - $49.00
Sales Ended
Seated + table seating options available!
Box of Rain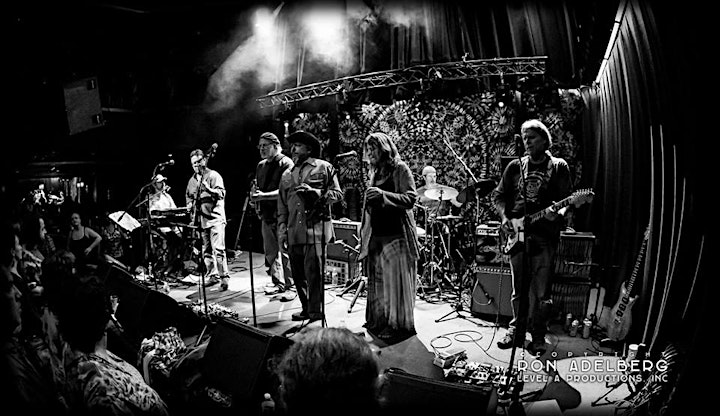 Box of Rain is the classic six piece that pays tribute to the most prolific and formative period of the Grateful Dead, 1968-74. Featuring an all-star lineup with former members of Dark Star Orchestra, Living Earth, Boris Garcia, Zen Tricksters, and Dead On Live, Box of Rain channels the sound and magic that could only have emerged from that special time. And what a time it was! The Dead were at the height of both their songwriting and improvisational prowess.
Box of Rain Features an extended Pig Pen presence, one very swingin' drummer, and the most coherent and visceral space and improvisations that capture the legendary 5-6 hour Grateful Dead performances.
Box of Rain is a true labor of love with Bob Stirner ( Living Earth / Boris Garcia ) on lead guitar, Dave Berg ( DSO, Dead On Live ) on guitar, Craig Privett ( Half Step ) on bass, Bud Burroughs ( Boris Garcia ) on keys, Tim Kelly ( Boris Garcia, Montana Wildaxe ) on drums and Jon Bernstein on harmonica.
BOX OF RAIN plays GOOD OL' GRATEFUL DEAD!!!
The Sherwood Brothers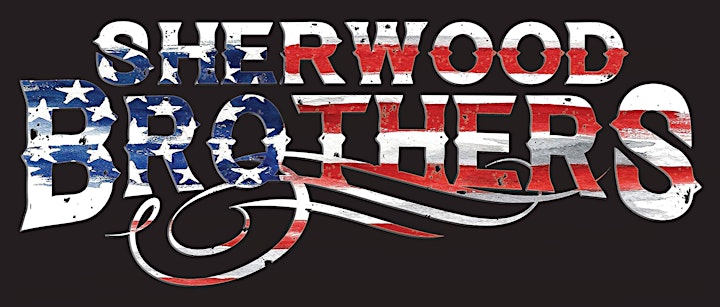 The Sherwood Brothers.. Kick-Ass Acoustic… Acoustic That Rocks! These are just a few ways to define the Sherwood Brothers. Raised on 50s rockabilly, classic country, and 70s & 80s rock, the Sherwood Brothers have taken years to hone their unique blend of country and rock roots.

Experienced in their craft, the Sherwood Brothers are a 6-piece band from Philadelphia that have enjoyed decades of music and performing experience. Darryl Sherwood (lead vocals, guitar, and banjo) leads the band with his brother Dennis (guitar and vocals) and "honorary brother" Neal Petti (guitars, mandolin, vocals). The band is rounded out by Shelley Beard-Santore (violin), Ed Paone (acoustic bass), and Paul Bagnell (drums).

Heavily influenced by the Unplugged movement of the late 80s and early 90s, the Sherwood Brothers perform stripped-down, in-your-face music in it's purest form. Their live performances showcase energetic, heartfelt originals and acoustic interpretations of rock-n-roll classics. "Our setlist includes songs that we love, songs that have inspired us along the way, everything from Johnny Cash and Willie Nelson to Bruce Springsteen and Dave Matthews. We're connected to many of these songs, as musicians, and they to help us tell our story." The result is a deeply, personal, passionate, high energy show that can't be missed!

Venue Information:
The Ardmore Music Hall
23 East Lancaster Ave
Ardmore, PA, 19003