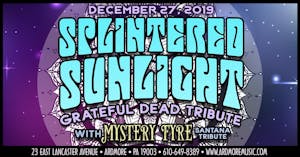 Splintered Sunlight (Grateful Dead tribute)
Mystery Fyre (Santana tribute)
$12.00 - $25.00
Sales Ended
Seated ticket options available!
Splintered Sunlight (Grateful Dead tribute)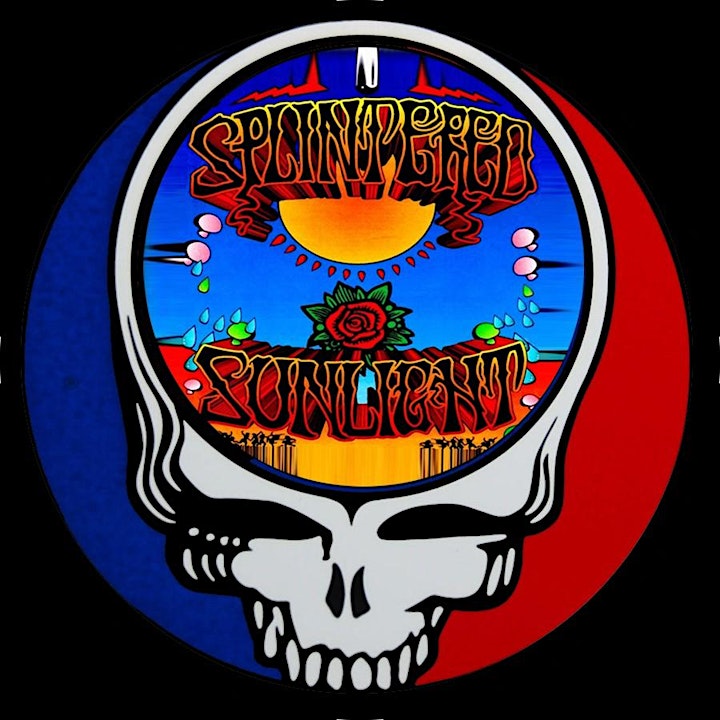 Splintered Sunlight formed in 1992. "Splintered" quickly became the most popular Grateful Dead Tribute band in the Philadelphia area gaining praise from Dead Heads and Non Heads alike. Since that time, Splintered Sunlight has become a permanent fixture for music in the Mid Atlantic region.
Mystery Fyre

Mystery Fyre roars with a high-energy eclectric explosion of rock n' roll, the kind that leaves the soul on fire and spirit soaring higher. Vintage relics born into the latter vinyl era have evolved into a sensational experience infused with a sound calling on early blues-rock legends of the 60's British Invasion, yet unquestionably original to the bone. The family stone is key to the group's uplifting medley of heart-moving vocals, passionate guitar licks, fat bass grooves and riff-rocking beats that conjure the unique brotherly trio's all-or-nothing expression of life through music.

Mystery Fyre's booming style has created a response from regional and national press, including a spot on Relix Magazine's Top of the World charts, ranking them alongside the likes of Joe Walsh, Keller Williams, Stringcheese Incident and Galactic. In early 2014, their loyal following became the proud audience of festival goers to attend the band's first annual Fyre Fest in Northeast Pennsylvania.

Venue Information:
The Ardmore Music Hall
23 East Lancaster Ave
Ardmore, PA, 19003